Our Stores
UPPER MONTCLAIR, NJ
The first Flatbread Grill® store built in 2007 was located at 204 Bellevue in Upper Montclair, NJ. The store was built by the Esendemir Sisters without any formal restaurant buildout experience. The sisters used their own creativity, instincts, and background growing up and working within the food service industry to design the store themselves. They took an old, run-down building on a quiet suburban street and converted it into a destination location that drew people from all walks of life. The Upper Montclair store was casual, warm, and comfortable in order to accommodate large families as well as a heavy lunch crowd. A ditch outside the store was also converted into a beautiful outdoor dining area.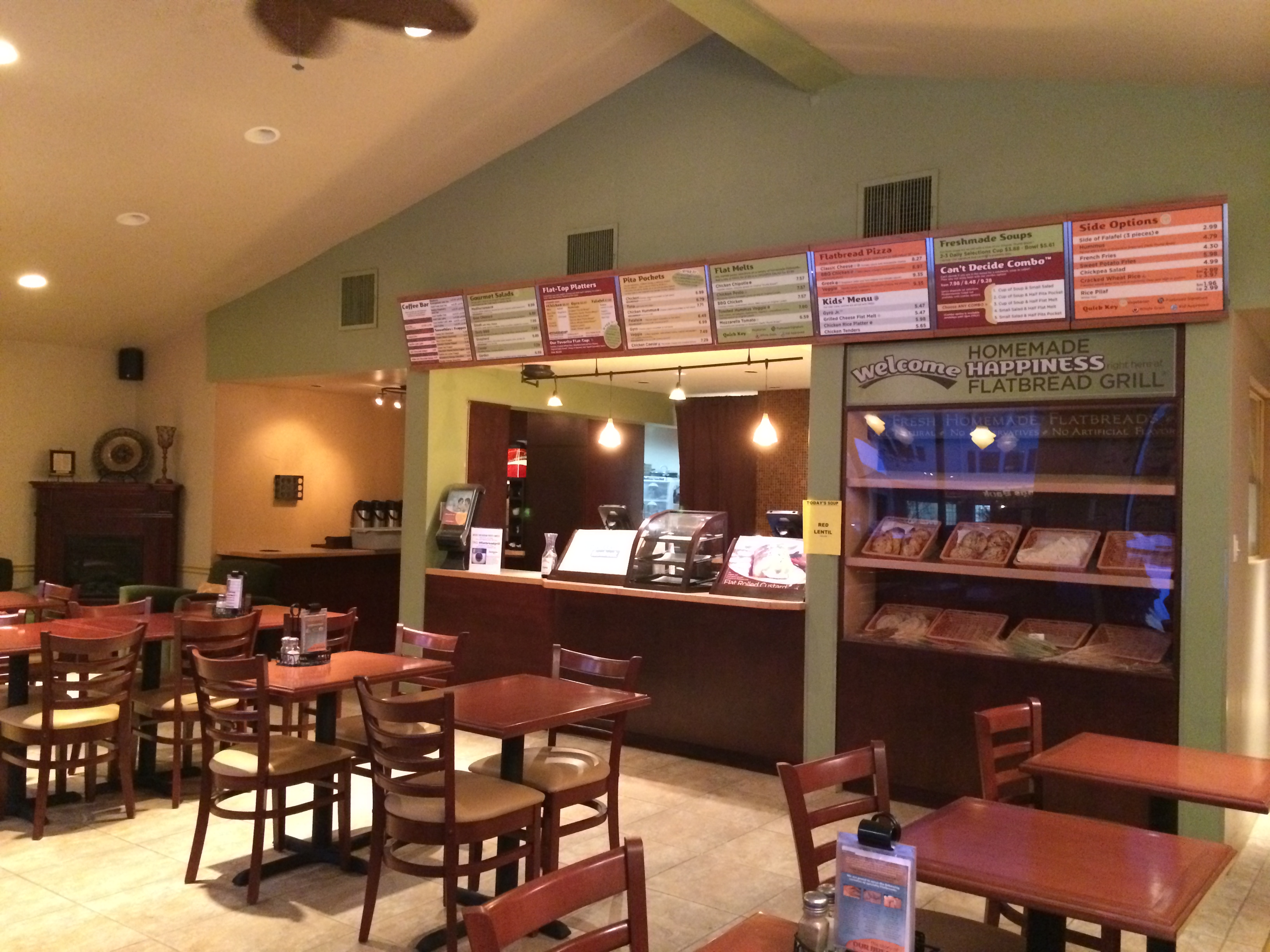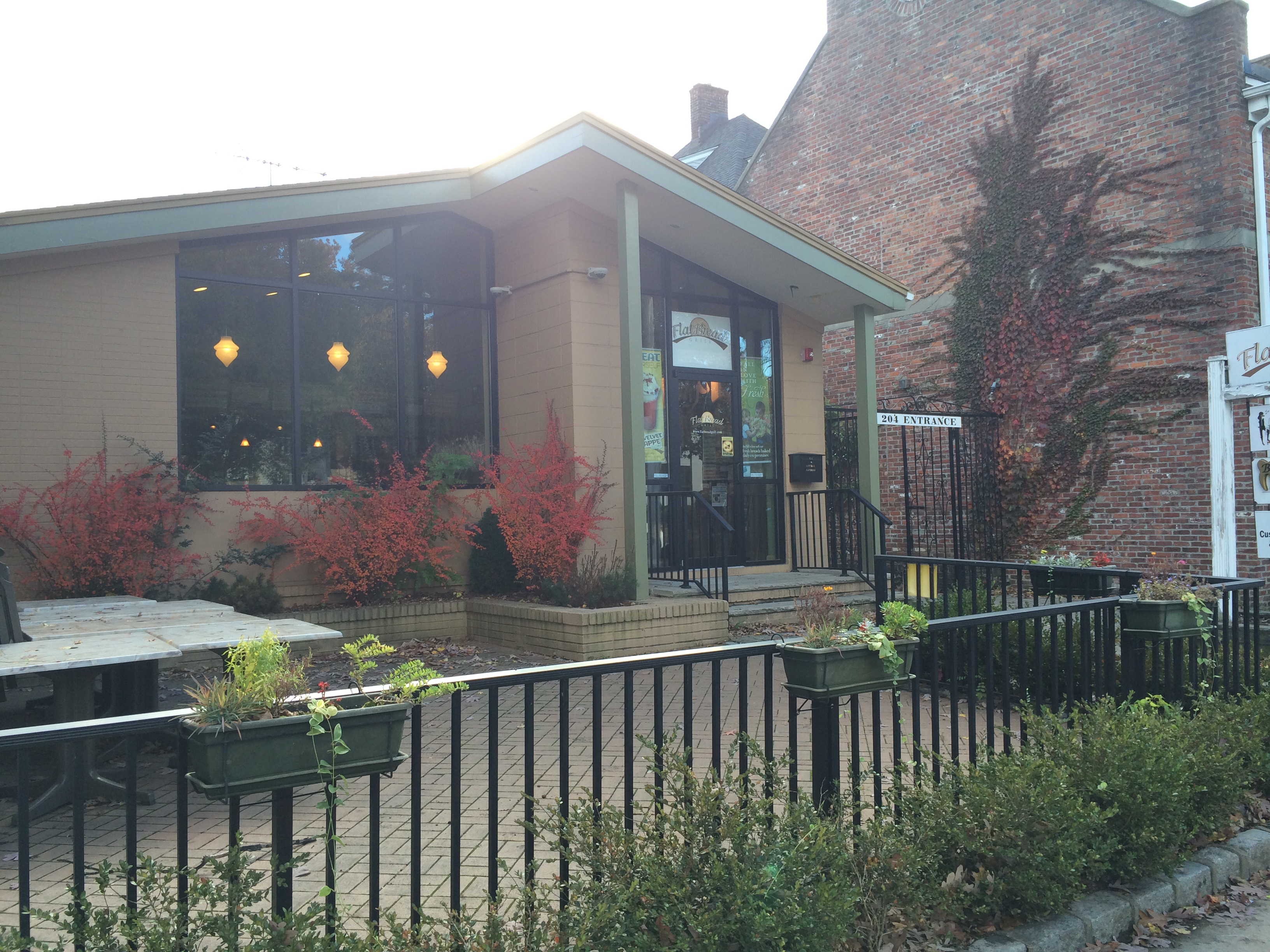 HOBOKEN, NJ
The next Flatbread Grill® store in Hoboken, NJ opened in 2015. The Hoboken store was a scaled back version of the first store. The sisters scaled back the store's footprint to accommodate a more urban, millennial demographic with a heavy focus on take-out and delivery services. The store was designed with a minimalist approach and utilized sustainable furniture. Self-ordering kiosks were also successfully introduced into the operations.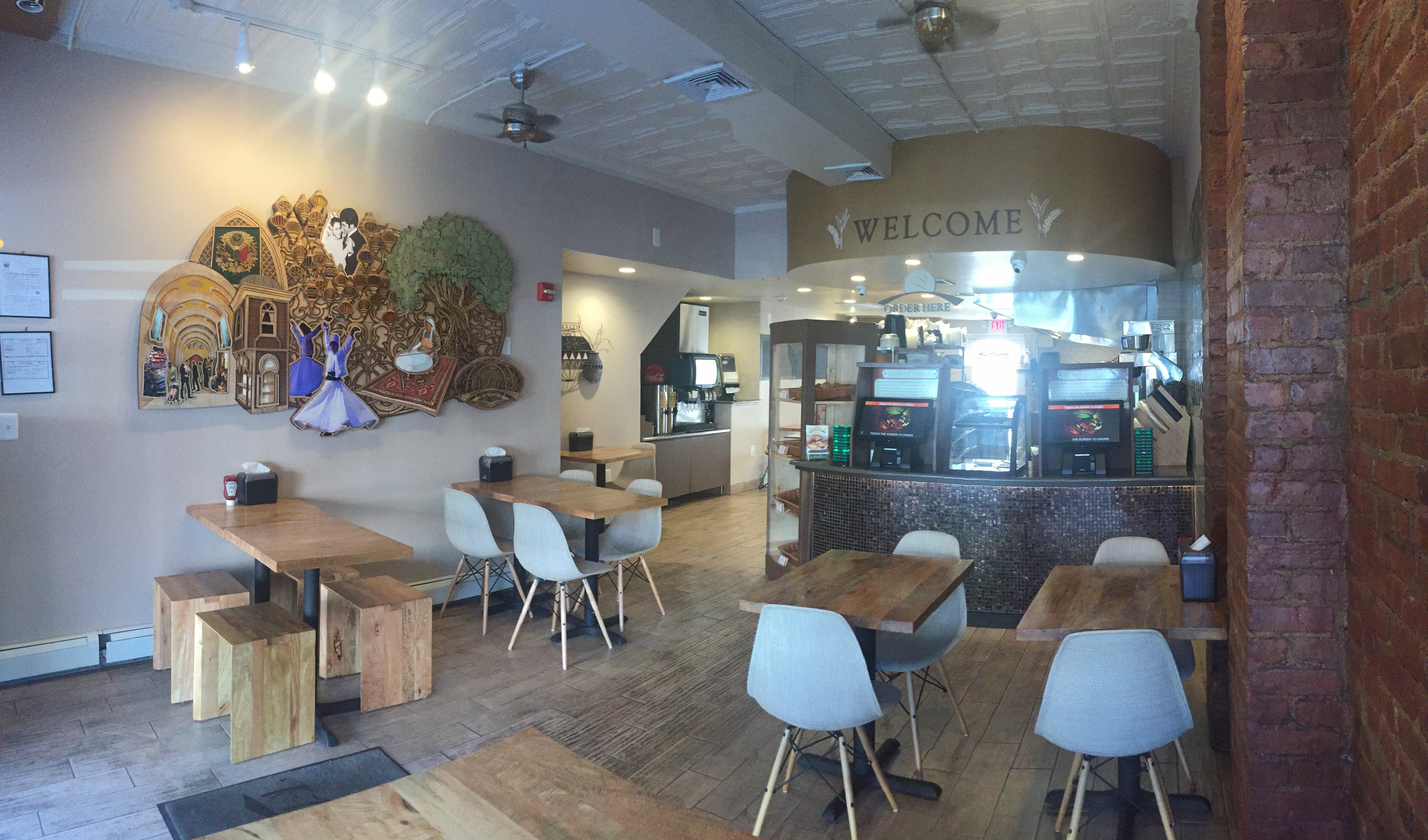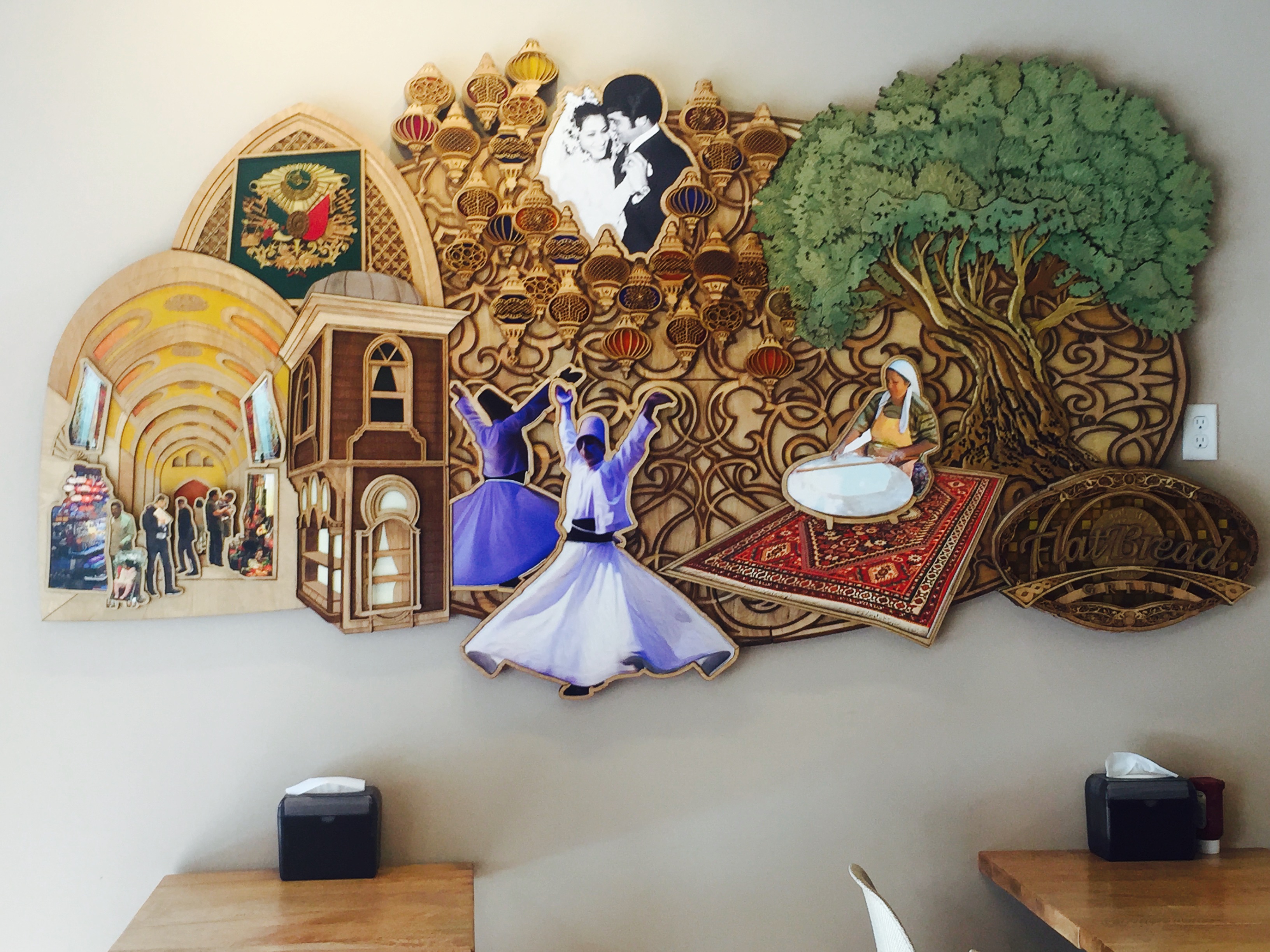 JERSEY CITY, NJ
The next Flatbread Grill® store that is currently under construction in Jersey City, NJ will incorporate elements from the Hoboken store, including self-ordering kiosks. The focus will be on sustainability and comfort in order to accommodate a large lunch crowd, as well as delivery services. The store is expected to open in early 2018.